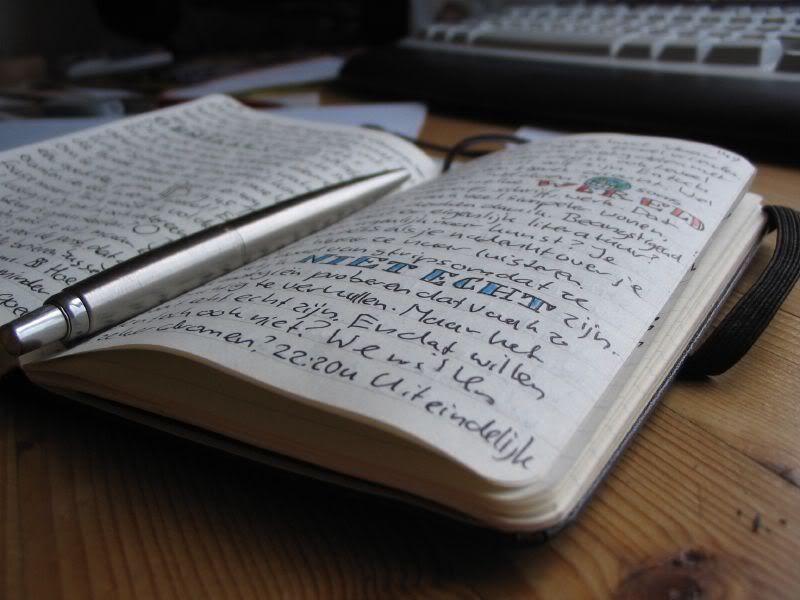 I've been writing a journal for just over a year now.
I'm not really a journal type of person thought. I don't consider my days worth saving on paper, but for some reason I started jotting down small things in a Moleskine, and even though at times my writing has slowed I still write in my journal.
I write about things that I can't bring myself to talk about to another person, or even discuss here. Things like my fear of being found out (trust me on this, in some ways I am a total sham). Or about my failure at being a brother (remember the sister I found out about a year or so ago?). You know, my inequities.
But for the most part I write about good things, about things that make me smile. Like about the cartoon drawing of a dog on the inside of our 1st floor elevator door. I've sketched it and other things in my mole as well.
Besides that stuff I also have about 40 fortunes collaged in the pages.
I guess the reason I'm even talking about it is that I was wondering what people would think if they found my journal... and all I could think was "WTF?"